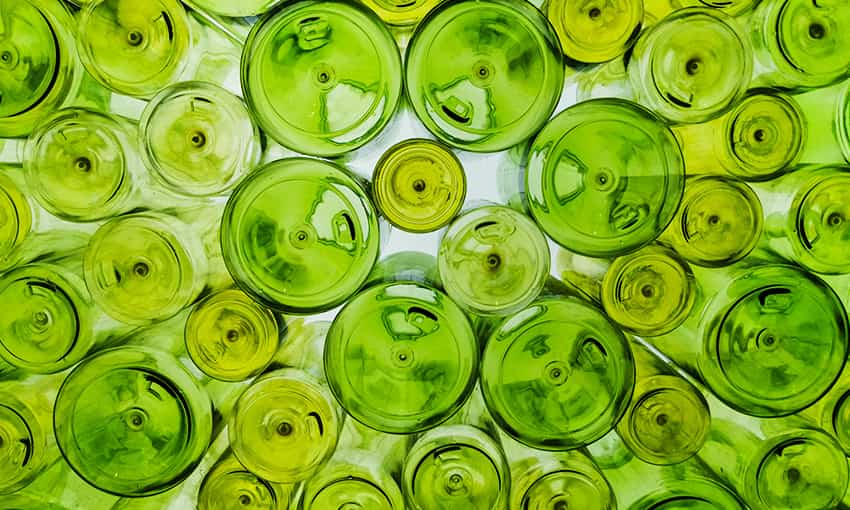 Separation of grains from recycled glass efficiently
In Spain we are increasingly aware of the importance of selectively separating when it comes to recycling. And, the proof lies in having doubled the recycling rate of glass packaging in two
decades, that is, the amount that we recycle with respect to what is placed on the market.
More than 7 out of 10 glass packaging items are recycled in Spain.

19 Kg are recycled per citizen a year.
What solutions does Filtra Vibration have to optimize the glass recycling process?
Using recycled materials, made with fine glass granules, glass sand becomes specifically effective for removing rust or paints from substrates.
In order for the performance of sand abrasion machines to be adequate, it is very important that this glass sand is in a specific particle size range, avoiding too thick or too fine grains.
To eliminate all these unwanted particle ranges we use sieves or separators.
The ZEUS sieve from Filtra Vibración is the perfect equipment for separation of grains from recycled glass in large quantities before being cleaned, turned into sand and packaging. Zeus sieve is a guarantee of improved productivity in this process, with a higher performance than its competitors.
ZEUS range is available in different sizes, so it is perfectly adaptable to production requirements. It has an improved design to offer a high quality product and high production rates, optimizing the separation of grains from recycled glass.
Do you want to know more? Ecovidrio offers a lot of useful data.
Filtra Vibración Sieves, the best option for many sectors.