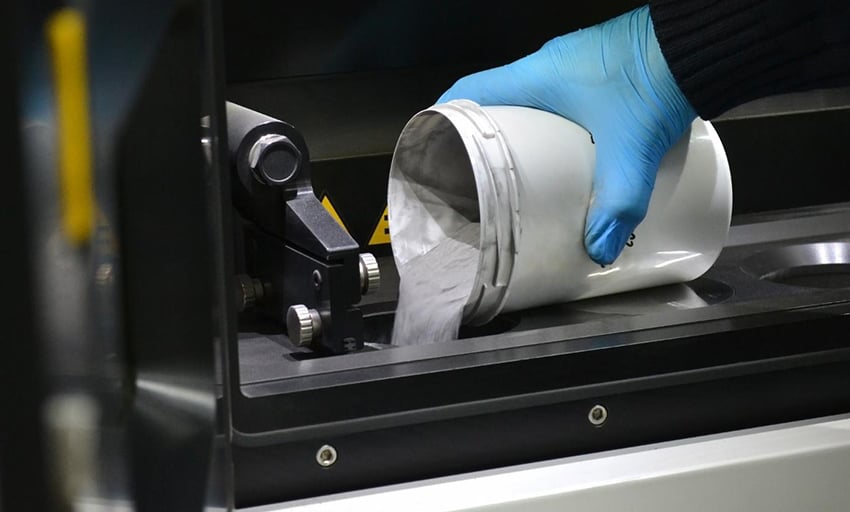 Filtra Vibración offers screening solutions for the 3D printing industry to increase performance and ensure dust purity. 3D printing allows rapid prototyping and component manufacturing for a wide range of applications.
Depending on the materials you can create parts with the desired mechanical properties, functional characteristics or appearance.
The use of powders for 3D printing is increasingly widespread, it is important to find the best printing material for your project and the most efficient solution to obtain better performance and fluidity of the powder. To ensure this performance is basic the purity of the 3D printing powders we use, for this Filtra Vibración has equipment that ensure the purity of the product.
In this case we propose the industrial equipment HELIOS,  made entirely of stainless steel (AISI-304 or AISI-316) and with two side motors is very useful for small spaces where the reception of materials and the discharge of the sieved product are close.
Sieve of great robustness, reliability and reduced maintenance, can work 24 hours a day admitting a large volume of product. Great solution for sieving powders for 3D printing.
Our equipment is also designed to deal with a wider range of processes, please contact us to find out how we can help you perform the perfect screening for your product.
Filtra Vibración Sieves, the best option for many sectors.