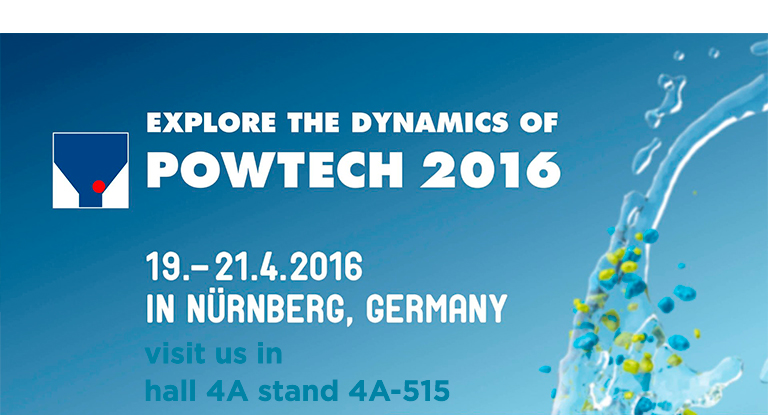 POWTECH 2016 – FILTRA AND ITS GREAT PRESENCE IN THE INTERNATIONAL MARKET
FILTRA AT POWTECH 2016
CLOSING REPORT
Filtra Vibración has exhibited at POWTECH 2016
After three very eventful and successful days, POWTECH 2016, the leading fair for the processing, analysis and handling of powder and bulk solids, drew to a close on 21 April 2016. Around 16,000* trade visitors, roughly 7 percent more than at the previous event, flocked to Exhibition Centre Nuremberg and reinforced the role of POWTECH as the key gathering place for the global process and bulk solids community. A total of 891 exhibitors from 31 countries showcased innovations for entirely new and more efficient production processes.
Filtra with its presence in this important event has been reinforced internationally, strengthened ties with current distributors and customers as well as new contact companies passed by our booth interested in our products. Filter has caught the attention of visitors with its wide range of sieves, sieving and industrial laboratory, mills, mixers and other screening and filtration systems.
Filtra: Booth atPowtech Exhibition
Mr. Jordi Punyet  – Export Área Manager (EUROPA)
Mr. Joan Vergés – Export Área Manager (LATAM/RUSIA)
FILTRA: COLOMBIA – MEXICO
Following Filtra's internationalizationstrategy, we are taking part in a trade mission to Colombia and Mexico in the coming months.
These two markets are strategically important to Filtra, which is already present in these markets selling sieves and laboratory and industrial sieve shakers. The aim is to strengthen ties with existing partners and explore new ways of collaboration with companies and distributors in key sectors, both for our laboratory sieve shakers and industrialshakers.
COLOMBIA: The second most populous country in South America with nearly 50 million inhabitants. It has become a powerful market that has grown as a consumer, safely and steadily during the last decade, above its neighbors. This growth is due to strong structural reforms, free trade agreements with the EU and protection to foreign investors.
FILTRA-COLOMBIA: Lab Sieves,Sieve Shakers, Filtration Systems.
MEXICO: With a population of 120 million, stable growth above 2.5%, make Mexico a great market to contemplate. As a member of NAFTA, and therefore free trade zone with the USA and Canada, give the plus trampoline and access to those markets. Maintains free trade agreements with the EU and has a strong industrial base in key sectors.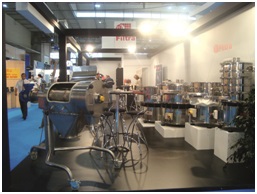 FILTRA-MEXICO: Sieves, Sieve Shakers, Centrifugal Screeners…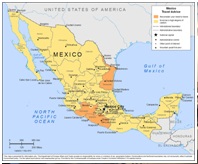 Mr. Joan VergésVives / Export Area Manager (LATAM)