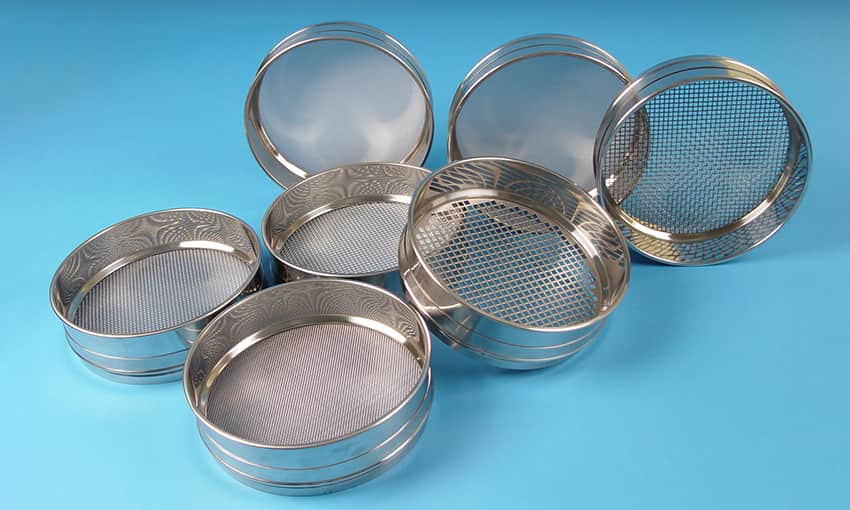 Laboratory sieves of diameters between 60 and 600 mm, with the best qualities of stainless steel, AISI 304 or AISI 316 for frames, AISI 304 for perforated plate and AISI 316 for metal meshes, which provides them with long durability and high corrosion resistance.
All our sieves are manufactured in strict compliance with national and international regulations UNE, ISO, ASTM, AFNOR, BS, etc.
FILTRA's quality management system for the manufacture of these sieves is certified by TÜV NORD, according to UNE-EN ISO 9001.
They are built in two pieces allowing to make mesh changes when it is deteriorated or out of norm.
The surface of the sieve inside is completely smooth to prevent the accumulation of debris and dirt. Cleaning is very quick and easy.
Types of laboratory sieves: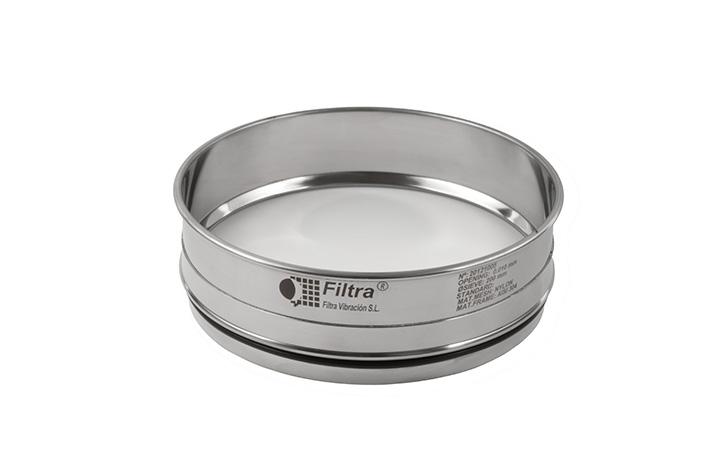 Sieve with stainless steel frame and mesh.
Stainless steel sieve with perforated square hole sheet.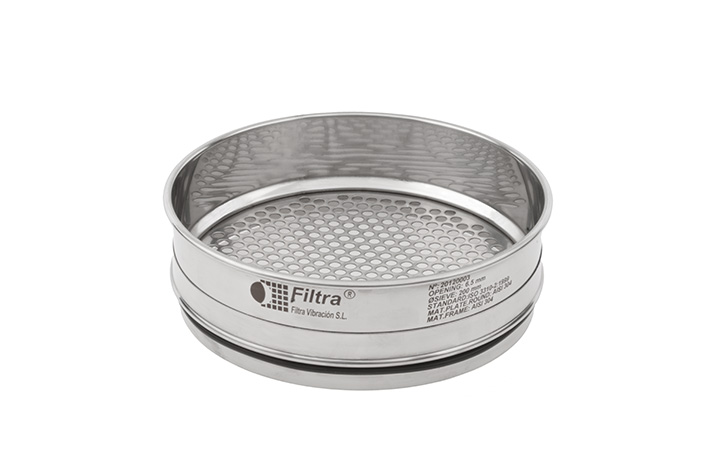 Stainless steel sieve with perforated sheet with round holes.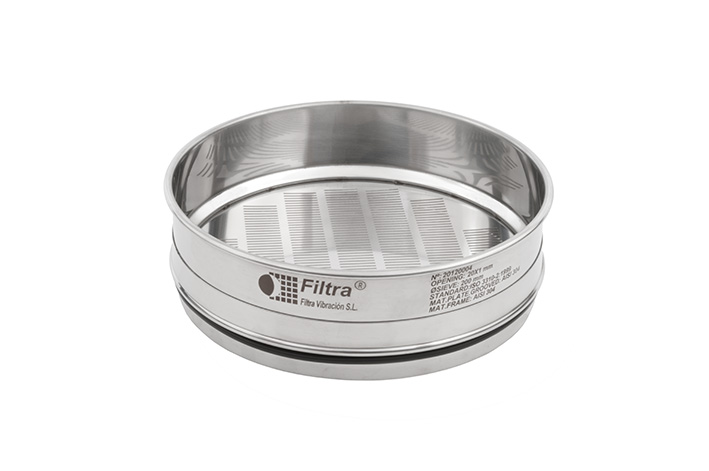 Stainless steel sieve with oval hole perforated sheet (for cereals, ISO 5223).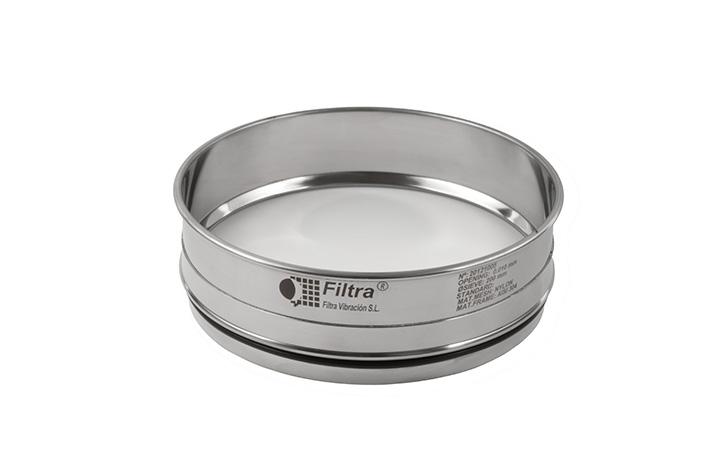 Sieve with frame and nylon mesh.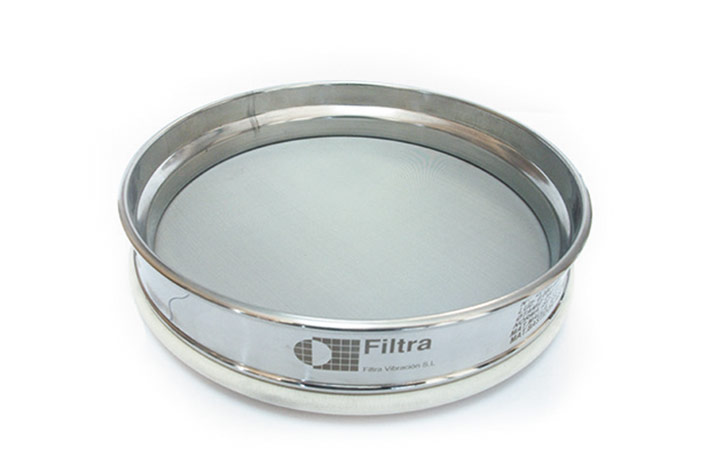 Laboratory sieves with frame and nylon mesh.
Filtra Vibración Sieves, the best option for many sectors.